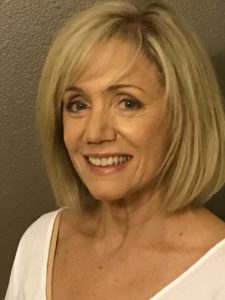 Nancy Lihan- Owner/Director/Instructor
Nancy began performing professionally upon receiving her BA in Theater in 1977.  Her first job was as lead dancer in a musical revue in Opryland USA Theme park in Nashville, TN.  She was also chosen to be the spokesperson for the 1978 Opryland season by being featured in numerous television commercials, radio voice overs, and then a TV pilot on NBC.  As a lead vocalist and dancer, she toured the US and Japan with various nightclub acts and bands.  After a brief hiatus to start a family, she began a teaching career in both dance and fitness and then opened Showbiz Kidz in 1996.
Kimberly Wolcott- Assistant Director/Instructor/Choreographer
Kimberly received her B.F.A. in Dance from Rider University.  During her time there, she dance at Princeton Ballet School and was given the opportunity to dance with the American Repertory Ballet.  She attended Princeton Ballet's summer intensive on full scholarship.  Upon graduating, Kimberly taught several classes at Princeton Ballet School and also taught for American Repertory Ballet's Outreach Program.  In 2002, Miss Kim began teaching all styles of dance and acrobatics at Showbiz Kidz.  She teaches both recreational and competitive students at all levels.
Heather Fleischman-Instructor/Choreographer
Heather graduated from DeSales University with a B.A. in Dance.  While there, she had the honor of performing works by Alwin Nikolas and Twyla Tharp.  Heather choreographed and performed with MM2 Modern Dance Company for three years and has also gained performance experience as a apprentice with Amanda Selwyn Dance Theater (NYC).  Heather is the choreographer for the school musicals at Del Val High School and currently teaches theater classes with M.A.D.E. Youth Arts.  Heather has been an instructor with us for six years.
Malysha Anderson-Instructor/Choreographer
Malysha started her dancing at 3 and continued until she was 24.  she studied dance at Stanton Studios and was a member of the Phillipsburg Dance Team through her high school years.  She finished her dance training at Showbiz Kidz from 2001-2004.  She returned to Showbiz in 2010 to teach recreational and competition teams specializing in jazz, hip-hop & acro while pursuing a career in healthcare business management.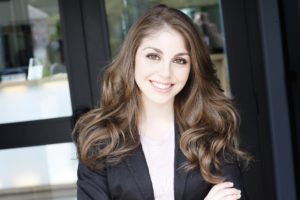 Allison DeNuzzie-Instructor/Choreographer
Allison began her dance career at the age of 3 in Piscataway, NJ. She immediately fell in love with danceand the stage and has never looked back. She studied Ballet and Tap for six years in Piscataway before moving to Stewartsville, NJ and joining Showbiz Kidz in 2001. As a Showbiz Kidz student, Allison expanded to all styles of dance and honed her technique, performance, and leadership skills primarily under the instruction of Nancy Lihan and Kimberly Doyle. In high school, Allison received opportunities
to compete dance and be an assistant Teacher with Showbiz Kidz. She later joined the teaching staff in 2009 during her Junior Year of college. Allison was a double major in Accounting and English Writing at Moravian College. She was a member and student choreographer of the Moravian College Dance Company for four years where she trained extensively in Ballet, Tap, Jazz, Contemporary, Modern, Musical Theatre and Hip Hop. Allison has continued to teach both recreational and competitive students of all levels and dance styles at Showbiz Kidz after college and throughout her career. She works as a Financial Analyst, starting out at MTV Networks and switching to the fashion industry in 2013 with PVH Corp. Allison continues to train in dance when she is not working and teaching. She has trained with many Master Teachers including Mia Michaels, Sheila Barker, Mandy Moore, Matt Steffanina, and Al Blackstone just to name a few. She frequents Broadway Dance Center in Manhattan and Mind Your Body in Madison, NJ, and loves attending as many dance conventions as possible to constantly better herself and inspire her students at Showbiz Kidz.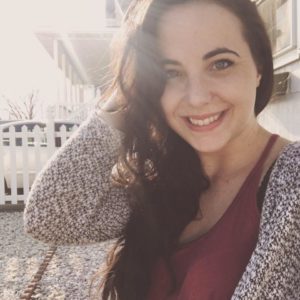 Megan Decker-Instructor/Choreographer
jMegan danced at Showbiz Kidz for 14 years and was in our competition program for five of them.  After graduating high school in 2012, Megan went to The College of New Jersey, majoring in Mathematics and Secondary Education.  She joined TCNJ Dance Team as a freshman, and became the captain in her Junior Year.  Megan graduated in December 2016 and is currently employed as a Math Teacher.
Shaun Cain-Instructor/Choreographer
Shaun began teaching gymnastics in Hunterdon County at Gymnastics Unlimited in 2000.  She developed the preschool program at this gym and taught there for 13 years.  She began teaching all level of acrobatics at Showbiz Kidz in the Fall of 2007 and also coordinates our monthly back handspring and tuck clinics for advanced recreational and competitive students.
Jerri Brown-Instructor/Choreographer
Jerri graduated from Marymount Manhattan College in NYC with a B.F.A in Dance and a minor in Business.  She teaches master classes for various dance companies, theater programs, and summer camps, and is the choreographer for the Freedom High School Theater Company in Bethlehem.  Her work with Freedom has been aired on the OWN Network in the documentary film, Most Valuable Players.  Jerri is also a member of the Tap Ties Company, a Lehigh Valley Dance Company that performs and teaches throughout Pennsylvania.