Another extremely talented 2017 SBK soloist is Miss Katelyn Heinrichs, who excels in Hip-hop, Jazz, Acro, and Contemporary. Her stage presence is captivating, as she has won many special judges awards for her "sass and energy". At the last competition of the season, her solo not only won 1st place overall in her division, but she also received the highest scoring routine of the entire studio!!
Our next soloist has grown into a beautiful and graceful award-winning lyrical dancer who moves effortlessly! Briana Fallace has been performing lyrical solos for the past two consecutive seasons at SBK competitions. She has developed a very sweet, emotional style at her young age that is engaging to watch onstage!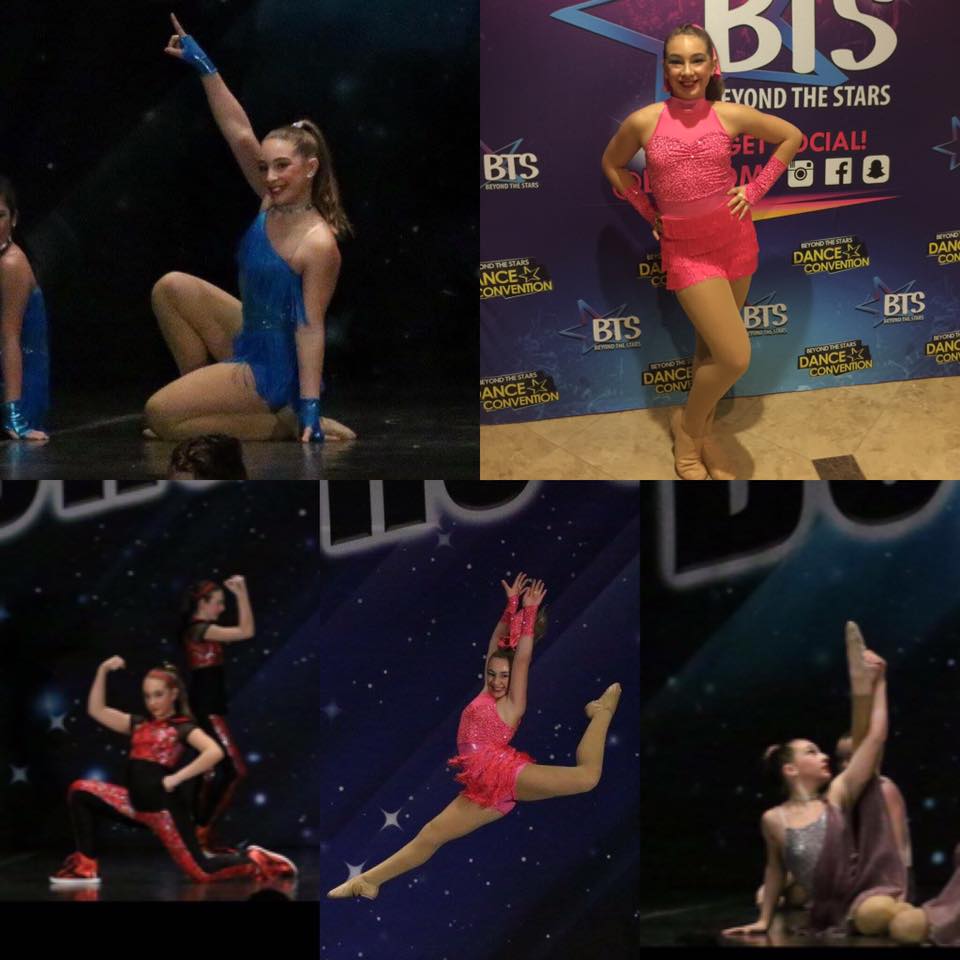 Gianna Gonzalez pops with energy in all her solo and group performances during competition season! SBK trains our competitive dancers to be diverse in their styles, and Gianna is a perfect example, since she excels in Jazz, Tap, Acro, Lyrical and Hiphop. Her hard work and commanding stage presence have won her many high scores and awards!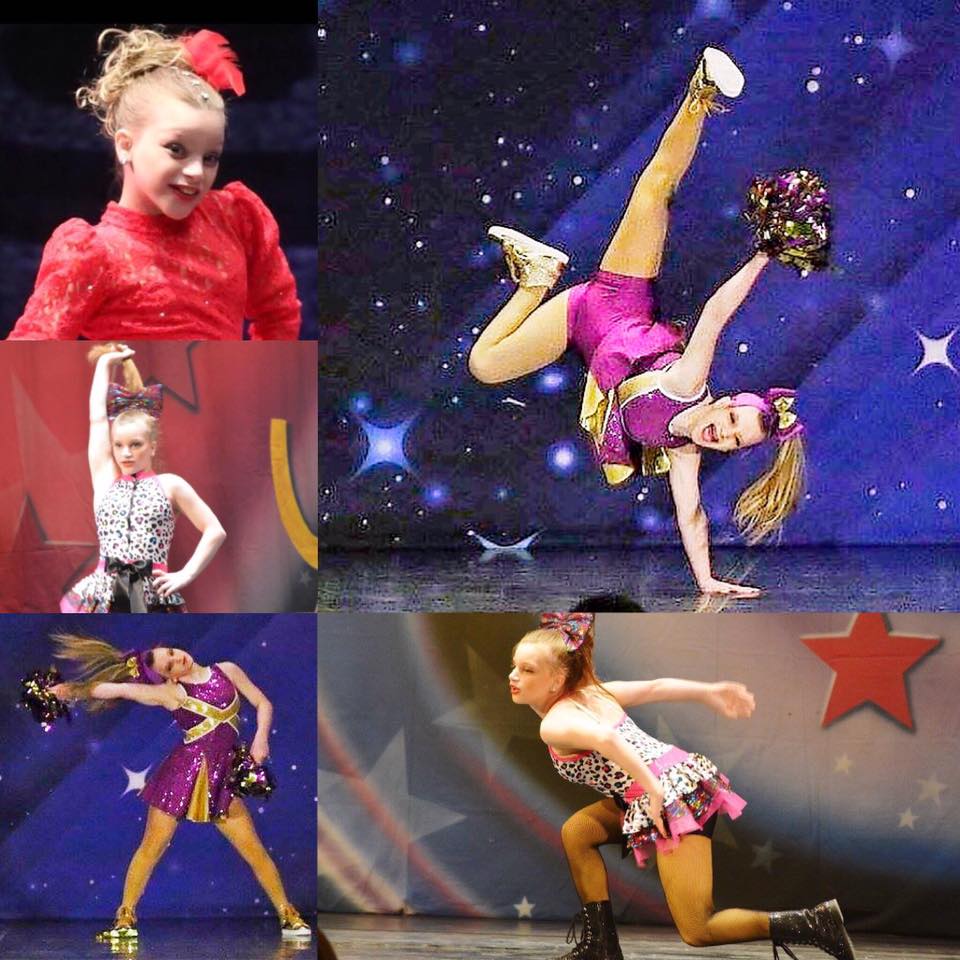 SBK takes great pleasure in highlighting Miss Lindsey Saykay as our next soloist. Her impressive acting ability shines when she performs in the style of musical theatre and her fierce energy lights up the stage in her hiphop solos!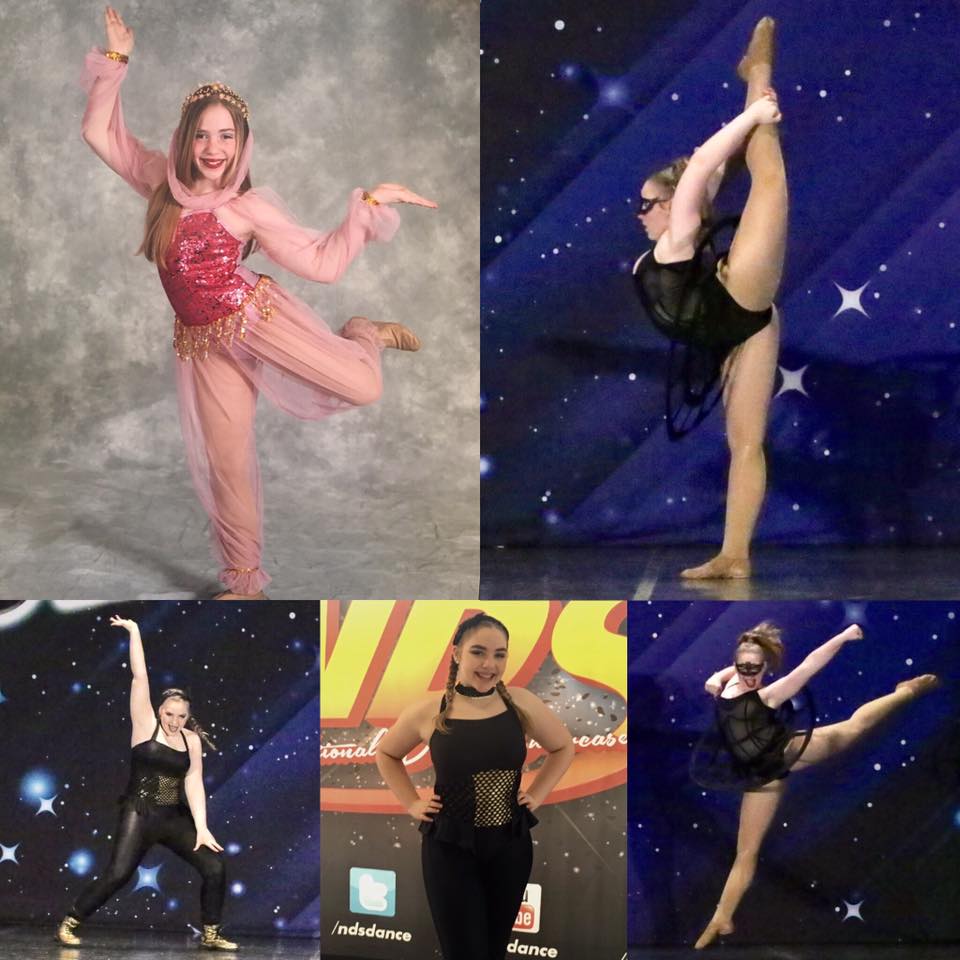 Ella Gagliardi has been dancing since the age of three at SBK. Our teachers quickly noticed her extreme flexibility and she soon became an advanced acrobatic student with her first competition duet as an Arabian princess. After six years of training at 8 classes a week, she has now blossomed into a glamorously sassy hip-hop dancer winning 1st Place overall in her division with her hiphop solo at the last competition of the season!!